The Youth Mindful Awareness Program (YMAP):
Aim: The goal of YMAP is to examine the efficacy of an app-based, promotorx-assisted mindfulness intervention to prevent internalizing disorders in youth with high trait negative affectivity (tNA) – as measured by ecological momentary assessment (EMA). In collaboration with researchers at UCLA, Northwestern, and Vanderbilt, we intend to assess the feasibility, acceptability, and tolerability of this innovative approach to serving adolescents and their families.
UCLA Pregnancy Project:
Aim: The CALMA Lab at UCLA is looking for Latina adults who are currently pregnant to participate in an interview about opinions and preferences for managing stress and anxiety during pregnancy.  As a participant, you will learn about strategies designed to help manage worry, and then discuss your opinions about the strategies with an interviewer. This research study involves a 1.5 hour visit at your home, or at UCLA. You will receive $50 for your participation in this study.
Kind Minds Project: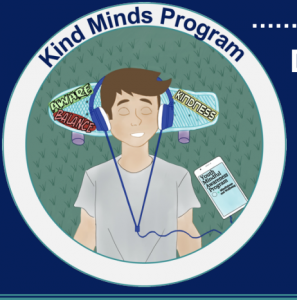 Aim: The primary aim of this pilot randomized controlled trial is to examine the effectiveness of an app-based mindfulness based intervention which emphasizes practices of kindness for underserved adolescents with anxiety and depressive disorders, using two formats: one which teaches mindfulness to the teen only and the other which includes both the teen and the parent.
Attention Training for Underserved Youth with Anxiety Study
Aim: The overarching goal of this study is to refine and test a developmentally sensitive Attention Bias Modification (ABM) intervention for low-income and rural Latino youth with using a community based service delivery model that relies on community healthcare workers (i.e., promotoras).  We will also explore whether cognitive control may serve as a potential biomarker for pediatric anxiety as well as a moderator of treatment response in this group of underserved youth.
Mente Fuerte: Improving Knowledge about Depression in Young Adults
Aim: To Improve Mental Health Literacy for Depression through Entertainment Education.  The CALMA Lab at UCLA is looking for Latino/a adults who want to learn more about mental wellbeing to participate in a research study. As a participant, you will receive a short book about depression and ways to help improve mental wellbeing. You will fill out some questionnaires about yourself before and after reading the book (in person) and 3 months later (in person or online).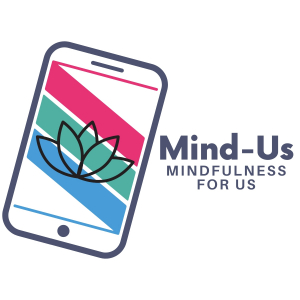 The Mindfulness For Us or Mind Us Project.
The Mindfulness for Us, or Mind-Us, project aims to leverage widespread smartphone ownership among people of color (PoC) to deliver mindfulness meditation to individuals who experience elevated levels of race-related stress. Using a self-guided, app-based approach, this digital intervention may be especially well suited to reach PoC who would not seek or receive services otherwise.