Dr. Carolyn Ponting
received her B.A. in psychology with a minor in Spanish literature from the University of California, Berkeley. After graduating, she was selected to participate in the Minority Health and Health Disparities International Research Training Program in Puebla, Mexico where she was fortunate to study individuals with schizophrenia using a narrative approach. She then worked as a research coordinator at UCLA's Semel Institute to study early markers of autism in genetically high risk infants. Carolyn completed her internship at the UCSF Clinical Psychology Training Program (CPTP). She is interested in the mental health outcomes of Spanish speaking girls and women living with persistent contextual stressors, and the heath-related consequences of discrimination. In particular, she is interested in the acceptability and effectiveness of interventions for depression and anxiety in Latinas during pregnancy.​​ She is currently a post-doctoral fellow in the Department of Psychiatry at UCSF. 
Dr. Gio Ramos
received his B.A.s in Psychology from Universidad Nacional Autonoma de Mexico and Florida International University. He is currently a sixth-year graduate student completing his internship at Montefiore Medical Center in NYC. The purpose of his research is to reduce the mental health disparities that affect people of color, with an emphasis on Latinx mental health. His research program focuses on two interconnected areas: 1) examining innovative methods to deliver mental health care, such as digital interventions, brief treatments, and paraprofessional-led programs; and 2) theoretically-informed but data-driven approaches to the provision of culturally robust evidence-based treatments. In his free time, he enjoys training Brazilian Jiu-Jitsu, watching documentaries, and going out with friends. He is currently a post-doctoral fellow at University of California at Irvine.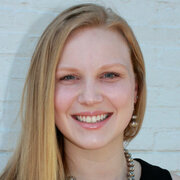 Dr. Louise Dixon
graduated with a BA in Psychology from Wellesley College and worked as a research coordinator in a dissemination and implementation science lab at Massachusetts General Hospital. She completed her internship at the VA Long Beach Healthcare and is interested in primary prevention of anxiety and traumatic stress disorders among high-risk communities, and cultural constructs and their impact on post-traumatic stress disorder in Latino youth.
Dr. Amy Rapp 
received her B.A. in English and American Literature from Middlebury College in 2011. While a doctoral student in the UCLA Clinical Science Ph.D. program from 2013-2019, her research focused on understanding the influence of cultural values on neural correlates of self-regulatory processes that when abnormal are associated with anxiety in adolescents. Amy was a NIMH T32 Postdoctoral Research Fellow in the Department of Psychiatry at Columbia University/New York State Psychiatric Institute, and is currently an Assistant Professor of Clinical Medical Psychology.  
Link to Amy's current research group: http://www.columbiapsychiatry.org/ocd
​Dr. Leslie Rith-Najarian
received her B.A. in Psychology from Harvard University in 2012. Her dissertation research developed and tested an online skills program for anxiety and depression in university students. She completed her clinical internship at the UCLA Counseling & Psychological Services. Her broad research interests focus on engaging young people, especially those from underserved populations, in accessible, appealing, and evidence-informed mental health programming. Leslie completed a post-doctoral fellowship in the Harvard Psychology Department on a project developing an early intervention for adolescents exposed to trauma. 
Dr. Emily Escovar 
graduated with a B.A. in Cognitive Science from Northwestern University and an M.A. concentrating in psychology from the University of Chicago. As a clinical psychology doctoral student, she conducted  research examining predictive factors of child anxiety as well as the development of evidence-based treatments and dissemination strategies for minorities and at risk youth. She completed her clinical internship at Didi Hirsch Mental Health Services, a community mental health center focusing on therapy and assessment for children and their families.